Manual Tractor mounted beach cleaner machine from China
Model Ld Details information
1. Brief introduction
The Beach sand cleaning machine, beach cleaner, or (colloquially) sandboni is a vehicle that drags a raking or sifting device over beach sand to remove rubbish and other foreign matter. A tractor-towed beach cleaning machine is shipped with three different sizes of sifting screens, which allows the customer to choose the diameter that is best suited to the sand on their beach and the size of the debris they wish to target. Beach cleaning machines work by collecting sand by way of a scoop or drag mechanism and then raking or sifting anything large enough to be considered foreign matter, including sticks, stones, litter and other items. Similar applications include lake beaches, sand fields for beach volleyball and kindergarten and playing field sandpits.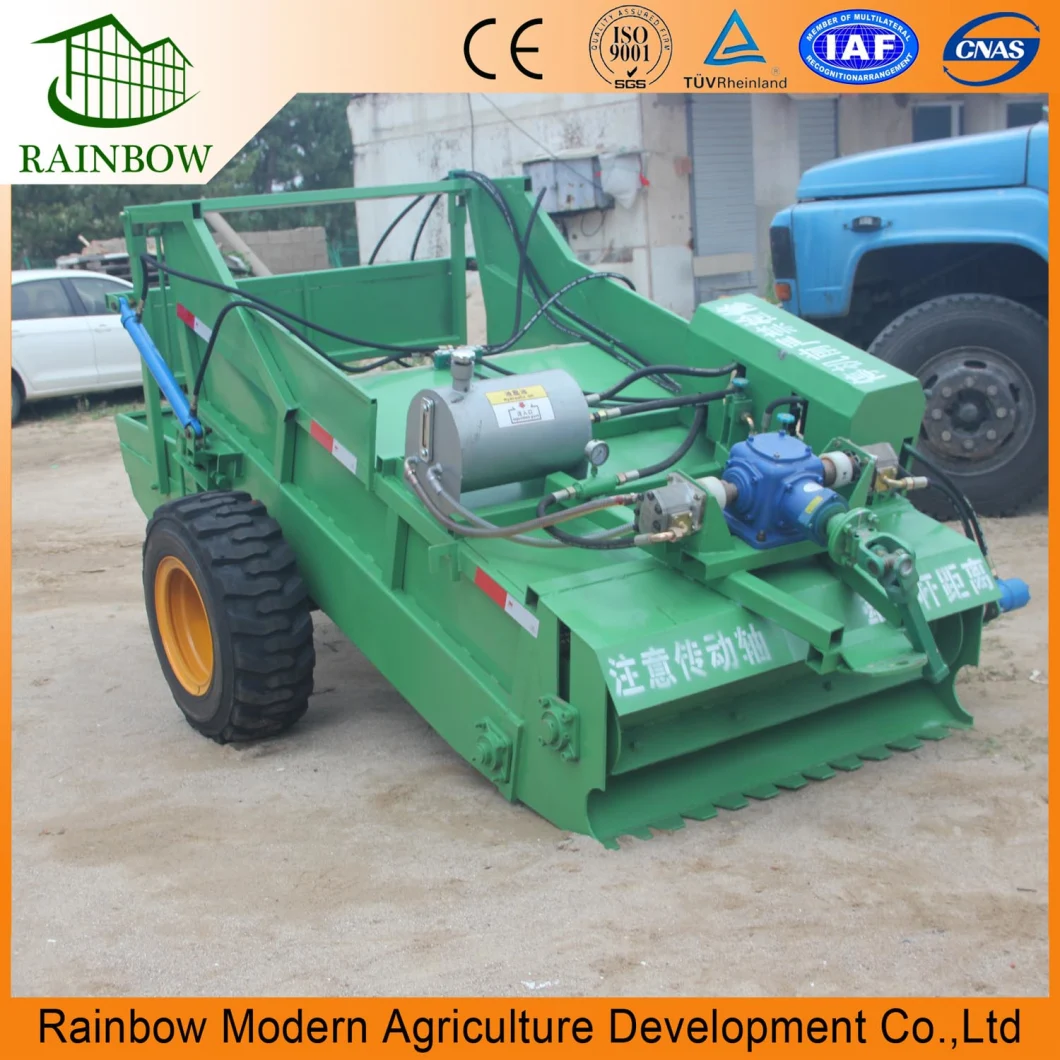 2. How to work
Beach cleaner can work quickly on the beach with a tractor generally powered for 50-90-hoesepower. The spline-mounted pump enables the beach cleaner to sift all kinds of waste and offshore floater. And the waste is collected into the collecting tank controlled by hydraulic drive and then can be tipped directly onto a truck. Finally, the machine can aerate and compress the sand.
3. Application
Beach cleaner can be used all kinds of dry or wet beach, also can remove waste like litter, other debris from the beach (Cigarette butts, glass shards, pieces of wood, beverage cans, pebbles and so on ), unwanted seaweed and other polluted things.
Manual Tractor mounted beach cleaner machine from China
4. Specifications
| | | | | |
| --- | --- | --- | --- | --- |
| Model | Ld-1000 | Ld-1300 | Ld-1500 | Ld-1700 |
| Capacity screen surface | +2.2sq.m | +2.86sq.m | +3.3sq.m | +3.74sq.m |
| Working width | 1000mm | 1300mm | 1500mm | 1700mm |
| Cleaning depth | 0-110mm | 0-110mm | 0-120mm | 0-120mm |
| Dimension | 4285*2140*1450mm | 4285*2240*1470mm | 4285*2340*1470mm | 4465*2540*1470mm |
| Net weight | 1240kg | 1240kg | 1350kg | 1550kg |
| Hopper capacity | 1 stere | 1.2 stere | 1.4 stere | 1.8 stere |
| Min- max power | 35-60kw | 35-60kw | 50-70kw | 60-80kw |
| Max. cleaning capacity | 9000 sq.m/h | 11700 sq.m/h | 13500 sq.m/h | 15300sq.m/h |
Manual Tractor mounted beach cleaner machine from China
Why choose us?
1. We are manufacturer (NOT Dealer)
We are the professional manufacturer specializing in producing beach cleaner and beach cleaning machine. All the beach cleaners are made by ourselves, No trade company make commission (many trade companies do not produce the machinery), the lower price with premium quality goods.
2. We will do our best to satisfy every customer's needs
We assure you of our best services at all times. Producing high-quality and reliable beach cleaners is our first priority. We never give-up quality to save cost.
3. Training & service
Training is FREE to every customer. Whenever you need us, for installation, maintenance, or proper use of our company machines, we will be right there for you. We provide one-year warrantee to make sure your machine runs consistently.
4. We will recommend a suitable type for you and send you a best quotation.
FAQ
1. Does the beach cleaning machine need modification to work in wet sand?
NO. The Rio beach cleaning machine has been designed to work well in both wet and dry sand. The machine does not need any modification to go from dry sand cleaning to wet sand work.
2. Do hidden or submerged objects damage the beach cleaning machine?
NO. The machine rides over hidden or submerged objects. The beach cleaning machine does not employ a buried cutting edge like those found on some other machines.
3. Can I choose the machine color?
YES. We will match any color at no charge.
Contact Information:
Muriel Mong
Tel: +8618505365977
Add: 20th floor, Taihua Mansion, Qingzhou city, Shandong Province, China.