36 LED Super Bright Umbrella Light Outdoor Patio Umbrella Pole Camping Tent

Features:
No power connection and wiring, LED lighting is green and environmentally friendly, saving energy and electricity.
Application range:
Applicable to: mobile lighting for sun umbrellas, leisure umbrellas, tent camping and other places in tourist areas, beach areas, commercial areas, homes and other places.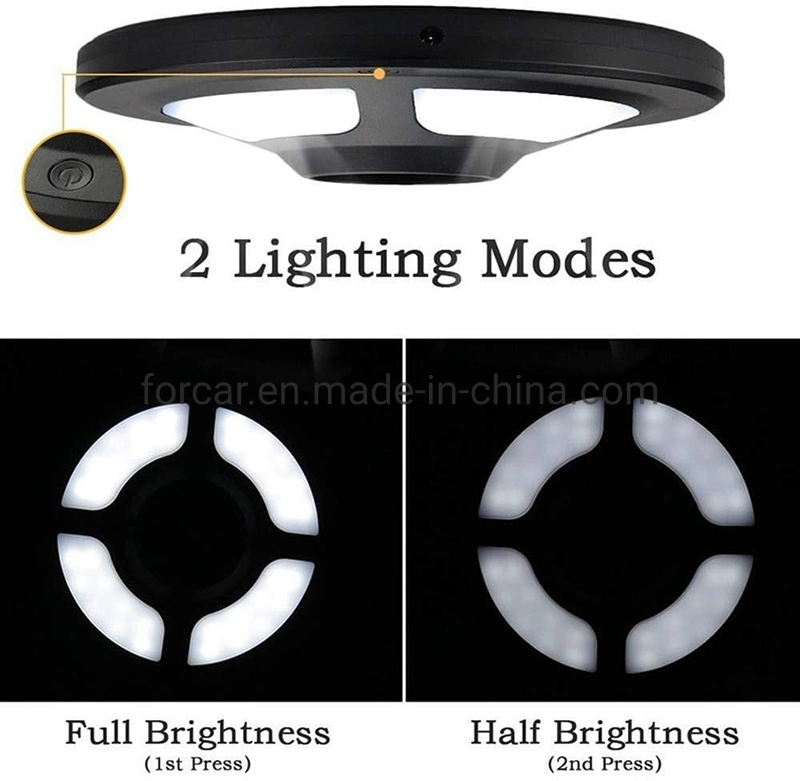 Specifications:
strong light-weak light-off
36 SMD2835 light sources, good color rendering, high brightness, optional cold and warm colors.
A matte diffuser cover is used, which emits light uniformly, softly and comfortably, and is not dazzling.
The elastic caliper is fixed, suitable for the installation and use of umbrella rods of various diameters of φ28-48mm.
This item is shipped without batteries, and can use 3 AA LR6 1.5V dry batteries or 14500 1.2V rechargeable batteries.
It's built-in 4400mAh high-quality lithium battery, long lighting time.
It'sbuilt-in 4400mAh high-quality lithium battery, and equipped with 1.8W solar panel, green lighting in photovoltaic energy saving and environmental protection.
Internal over-voltage, over-current intelligent safety circuit, stable and reliable, and quality assurance.
High-grade appearance, beautiful and exquisite, patented private model products.
2 Lighting Mode
Press once for super bright
Press twice for bright
Package included:
1*36LED umbrella light
1*USB charging cable
1*manual